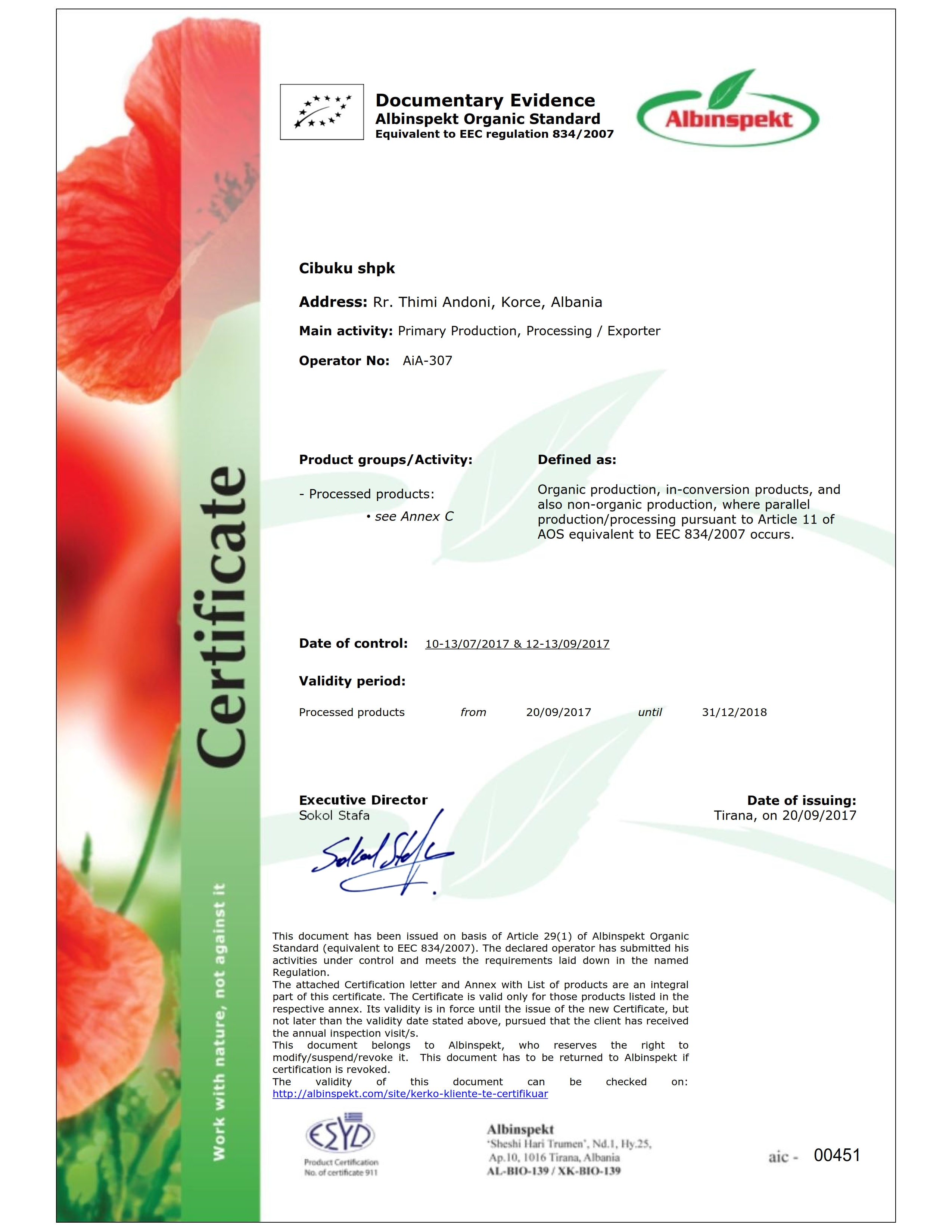 CERTIFICATE ISSUED BY ALBINSPEKT
Our company is entering into organic market with a wide range of products and with a firm pase, almost all wild collected products are certified organic in quantities demanded by our clients. We are also working closely with farmers who cultivate medicinal herbs and other products to help them move toward organic production.
Our goal is to supply to our clients the best quality of products that can be offered.
We are doing it by adjusting and improving our management work to market demand and production processes.